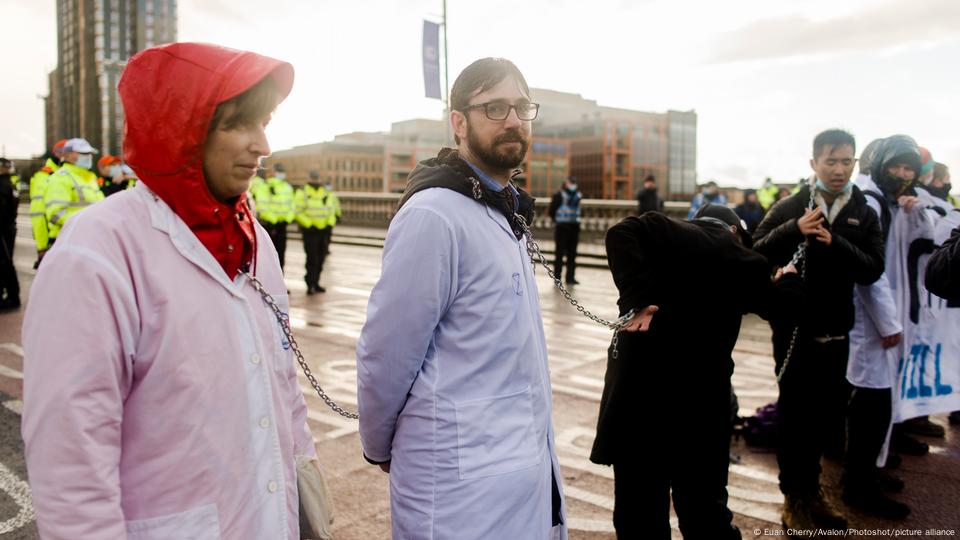 © Just Stop Oil A photo published by Just Stop Oil shows two protesters throwing soup at Vincent van Gogh's 1888 painting "Sunflowers" at the National Gallery in London October 14. The Just Stop Oil group wants the UK government to stop new oil and gas projects. The London Metropolitan Police said officers arrested the two on suspicion of criminal hooliganism and hooliganism.
I sympathize with Globe art critic Murray White, who is horrified that the famed internet prowess of Just Stop has poured soup on a Van Gogh painting ("Soup, Sunflowers and a Sad Fraud," Commentary, Oct. 14). However, I am less enthusiastic about using large public venues to shame or discredit young supporters who are getting into a fight that we adults are currently losing.
As an organizer working with young climate activists, I constantly see adults using their limited resources to advocate for young people in a way that celebrates the status quo. We have to ask ourselves: Am I more angry at the young people who left the soup or at the fossil fuel industry that they (like me) want to destroy?
Questions like this help me slow down and listen to why young activists make the choices they make (Van Gogh paintings behind glass) and humbly renew my commitment to the developing world. From this point of view, I was disappointed by White's opinion that the soup merchants "underestimate the importance of the emergency and provoke public ridicule." Who exactly causes public ridicule? White's claim that "frivolous public theater serves no one" makes it difficult to help protesters.
I am grateful for the opportunity to see Just Stop Oil supporters, artists, art historians, youth and adults as a complex climate justice movement that can learn from our anger and moderate conflict in a constructive way. Even if my soup is in my cupboard.
Eben Bain
Cambridge
The author is a public relations and education manager for the Massachusetts nonprofit Our Climate and an adult administrator for the Massachusetts Youth Climate Coalition.
How storytelling can help create a climate