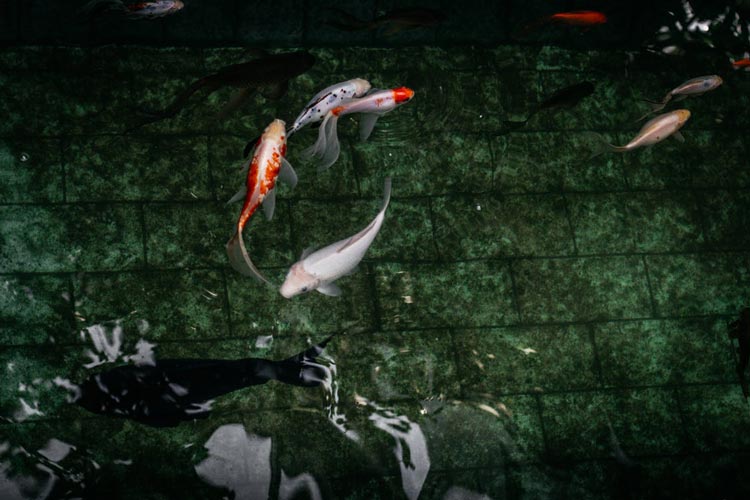 SALINEVILLE – South Local High School introduces students to underwater life through the creation of an artificial aquatic ecosystem.
Last year, second-year biology students built a goldfish pond and recently filled it with goldfish to observe these creatures in their natural habitat. SLHS Deputy Director Jess Krulik, who led the project as a science teacher last year, said we hope it will be used as a practical lifelong learning tool. The project was funded by a $600 best practices grant through the Jefferson County Education Services Center, and Krulick said students and FFA members helped create the school's yard pool, but maintenance and research would be held in current teacher Lisa Hawke's classroom. .
"I have a group of ambitious people and they want to do it. We started with an ecology class and made it have an aquatic environment to test water and vegetation samples and study microscopic life," he said. "I wanted to show them that life started with the smallest microscopic organisms and includes most of the aquatic life. ".
It took some time to develop this project, but once the plans were completed, students and FFA members dug up the soil and added a pond last spring. Krulik added, so far it has been fruitful.
"There are already microscopic organisms and it becomes their environment," he said.
The class will be responsible for testing, analyzing and modeling ecosystems to study how fish and other aquatic organisms survive and thrive in the environment.
"We saw algae and we still have lies," said young Tyler Rawlings, who helped create it. "It will be used in the future between biology and other classes for further sampling and monitoring."
Meanwhile, Krulik said the goal is to teach more students over the next few years in an ongoing program.