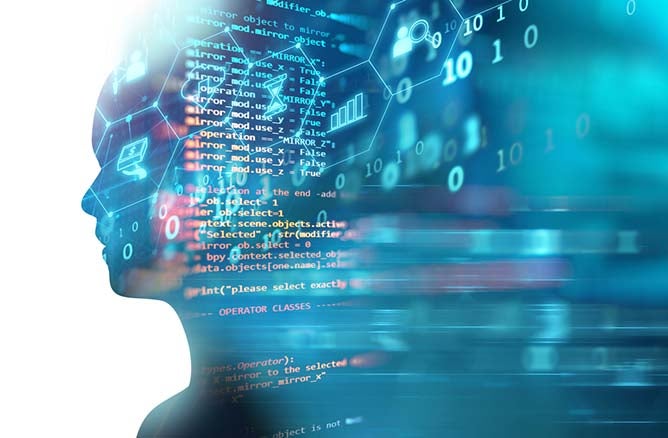 Cologix, a nationally active communications and data center company headquartered in Denver, has named its first CEO.
Laura Ortman, who has 25 years of experience in the technology industry, will take office on October 12. You will lead the company in an industry where the gender gap is large, especially in leadership positions.
By 2021, the Boston Consulting Group reported that women will make up 47% of the US workforce, but less than a third of technology leadership positions.
Ortmann said he is proud of Cologix's progress.
"Diversity, equity and inclusion are key areas central to the social impact goals of our ESG roadmap," Ortmann said. "We have over 50% women on our leadership team, which is amazing."
However, Ortmann added that the company "has a long way to go" in increasing the number of women at Kologix. "Right now we're at about 20%, so that's our main goal."
Ortmann said the company launched its first employee resource group, Cologix Women's Connection Network.
"We had female directors as keynote speakers. Not only to create a safe environment for our female employees, but also to learn from other leaders who have been successful in this particular tech industry," Ortmann said.
Ortman said she was part of a network of women in companies she previously worked for and served on college and university boards, where she advocated for women seeking careers in technology. He joined Cologix in August 2018 and is currently President and Chief Revenue Officer.
A network of support and mentorship is essential for women in the tech industry, says Adriana Gascoigne, founder and CEO of Girls in Tech. A recent report by the firm and consulting firm McKinsey & Co found that women in tech are less likely of being promoted early in their careers and many are leaving the field.
According to McKinsey, women advance more slowly than men in all industries: According to McKinsey, for every 100 men at the same level, 86 women rise to leadership positions. The gap is even greater in technical fields, with only 52 women holding managerial positions for every 100 men.
"I always support great leaders who are given the opportunity to shine," said Gascoigne, who has worked in the high-tech field for several years. "I am confident that (Ortman) will become a great role model for both men and women in the Denver community and across the country."
Ortman will succeed Bill Attas, who will remain president and chief operating partner of StonePeak, the investment firm and majority shareholder of Kologix.
Ortmann said Cologix has posted double-digit growth over the past four years and is exploring opportunities to enter new markets while expanding existing ones. The company operates in 11 markets in the United States and Canada, operating more than 40 data centers and serving more than 1,600 customers. Kologix has 375 employees, 65 of whom are in Colorado.
The company recently opened a new Denver office at McGregor Square in downtown. Cologix completed a $3 billion recapitalization in April that will allow the company to accelerate its growth plans over the next three to five years, Ortmann said.
Cologix, a neutral data center and interconnect company, is a hub for cloud service providers and businesses that want to host their servers and other equipment in a data center.
"Our industry has grown significantly in recent years," Ortmann said.
He said Kologix is ​​working to ensure its customers can maintain state-of-the-art hybrid workspaces during the coronavirus pandemic.
Be careful with the strategy! From the Yellow Line to Skycam and Pylon Cam | NFL Broadcast Updates Explained