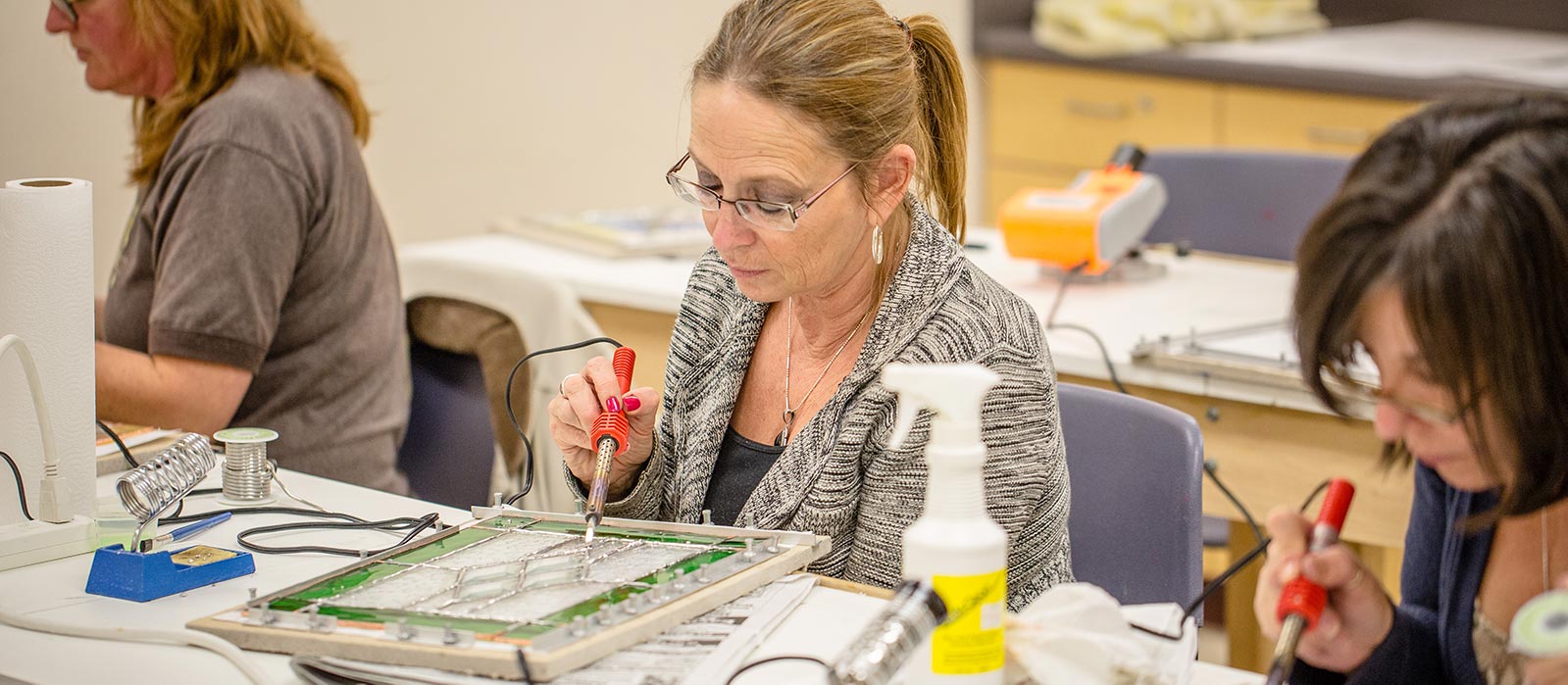 For some Carroll County high school students, a person's trash can become part of an art student sculpture.
Several county students created sculptures from recycled materials and competed Friday morning against exhibits submitted by students from across the state to the Maryland Department of the Environment in Baltimore.
This year's competition drew 60 entries from 16 high schools in 11 provinces. Century, Liberty, South Carroll and Winters Mill high schools entered the competition. Two Carroll County students received special recognition, according to a state news release.
Hailey Boone of South Carroll High School was recognized in the Use of Materials category for her Sir Salvage creations, which included paper mache, plastic spoons, plastic containers, a guitar, fabric scraps, curtains, bracelets, necklaces and brooches.
Lily White, also from South Carroll, was recognized in the People's Choice category for her oneeratexta, made from CDs, wicker, tissue paper, fabric and television.
Century High School has participated in the annual competition since 2003. The school's three finalists in the state competition were selected through an anonymous vote of non-technical educators, said Nicole Deme, arts educator and community award winner for the arts.
"Kids are so creative that they rarely get a chance to be creative with recycled materials," Diem said.
Century student Abby Henry took third place with her creation – a dress taped together from used paper plates from her homeland. She says making idols is a process of trial and error, but making clothes out of something other than fabric is a learning experience.
"I really love fashion and wanted to incorporate it into my art, so I made the dress," Henry said.
Inspiration was easy to find for Century finalist and sophomore Hana Za.
"It came to me by accident," Zar said. "We were sitting in one of our meetings and they said something about a garbage dump and I immediately thought of a frog in a uniform. I don't know exactly why."
He made a scarab from a bottle top he salvaged from a local pub. Zar says he spent more than 20 hours on the project. Participating students create sculptures at their own pace.
"I think thinking a little off the beaten track helped me," Zar said.
© 2022 Baltimore Sun. Visit baltimoresun.com. Distributed by Tribune Content Agency, LLC.
School Board Meeting 07/14/2021