If you go to Art Basel, you go to a party. If you want to have fun, you want to have great fun. If you want to do more, this can mean two things: 1) physical size (eg scale) or 2) idea size. The hands at the lovely W Hotel in Sand's South Beach didn't have much space, but they represented a wide range of electric creativity. This energy attracted fashion, elegance and impossibly cool.
The conclusion is simple. One of the best evenings of the entire Art Basel week. time.
Much of the party revolved around Argentinian art star Pilar Zita's installation Changing the Future. Zita has worked with Coldplay (Grammy-nominated for her work on Everyday Life ) and Katy Perry, so the wording of her formula fits the W's they're committed to: venue, resources, publicity. , and power – exactly.
"This is an altar to transfer your energy," Zita told me at the ceremony. "The work uses symbolism to connect with your future self, with what you want to create, and to enter into a new experience."
He was also very eye-catching and attractive. As seen in my photo of this artist: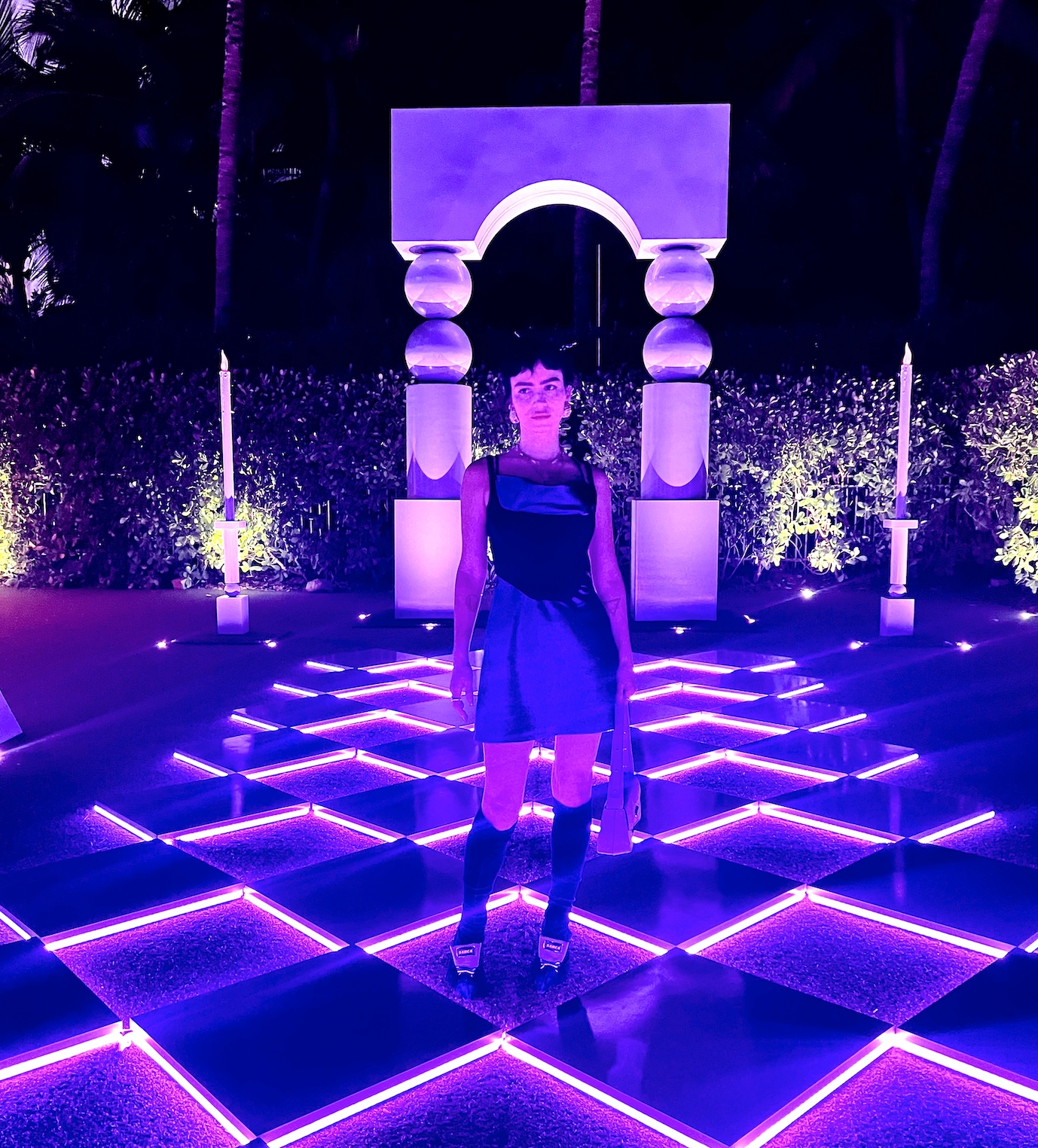 The installation touched on religious practice, astrology, and in many ways our increasingly digital lives, as the shapes and objects Zeta plays with are so sharp and well-defined that they look like computer graphics. A light installation of 44 tiles was presented, along with a psychedelic element by the not-so-famous Miranda Makarov and a reprise of Ibiza's wildly popular Hands in the Sand concert series. DJs Pascal Mochini and Chloe Kaye took the vibe of the techno-chic crowd and ran with it, creating two sets that ended with Gottmik's drag show before midnight.
"It's a great place," Zita said of her work, but she can also be a party. "I hope to inspire people to do whatever they want to do."
laser team